Smile confidently with Invisalign
The clear alternative to braces

Nothing is as important as a genuine and heartfelt smile. Whether in your professional life or when you are out socialising, an attractive smile can make you feel happier and more relaxed – as well as making the right impression!
If you've ever thought about how improving your smile could help you to feel more confident, Invisalign might be for you. With the Invisalign system you can have the smile you've always wanted, without traditional fixed braces.
To find out more Invisalign have a great website at www.invisalign.co.uk
Please call us and we will be happy to talk you through the treatment and costs. We can book you for a consultation with Ross so you can find out if you are suitable for Invisalign treatment. If you are, he will explain everything to you so you can decide if you would like to go ahead.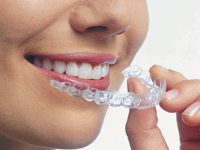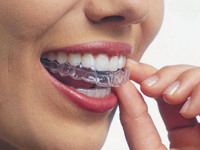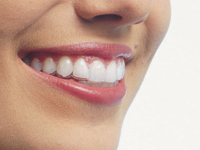 Invisalign for Teenagers

The great benefit of Invisalign is that it provides an aesthetic, more flexible way to give teenagers the confidence of a great smile. Unlike traditional braces, Invisalign aligners are comfortable, removable and nearly invisible, which means teenagers can carry on enjoying life without the restrictions, irritation and self-consciousness associated with metal brackets and wires.
Invisalign aligners are also removable, so teenagers can continue brushing and flossing normally. This ensures a high standard of overall dental health during treatment and eliminates tooth damage associated with fixed metal braces.