General Dentistry
We pride ourselves on providing high quality general and family dental care. We utilise the latest state of the art technology and the finest materials to look after your every day dental needs.
Regular check-ups and hygiene appointments are key to our preventative plan to help keep your teeth and gums healthy for a strong foundation.
We offer a full range of treatment for the whole family from simple fillings to full mouth reconstructions.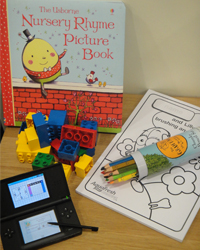 Children are seen regularly from a young age so that they become familiar with the practice and the dental team. We have a small selection of toys and books, as well as Nintendo DS game consoles to keep them happy while they are waiting for the rest of the family!